Outdoor Leadership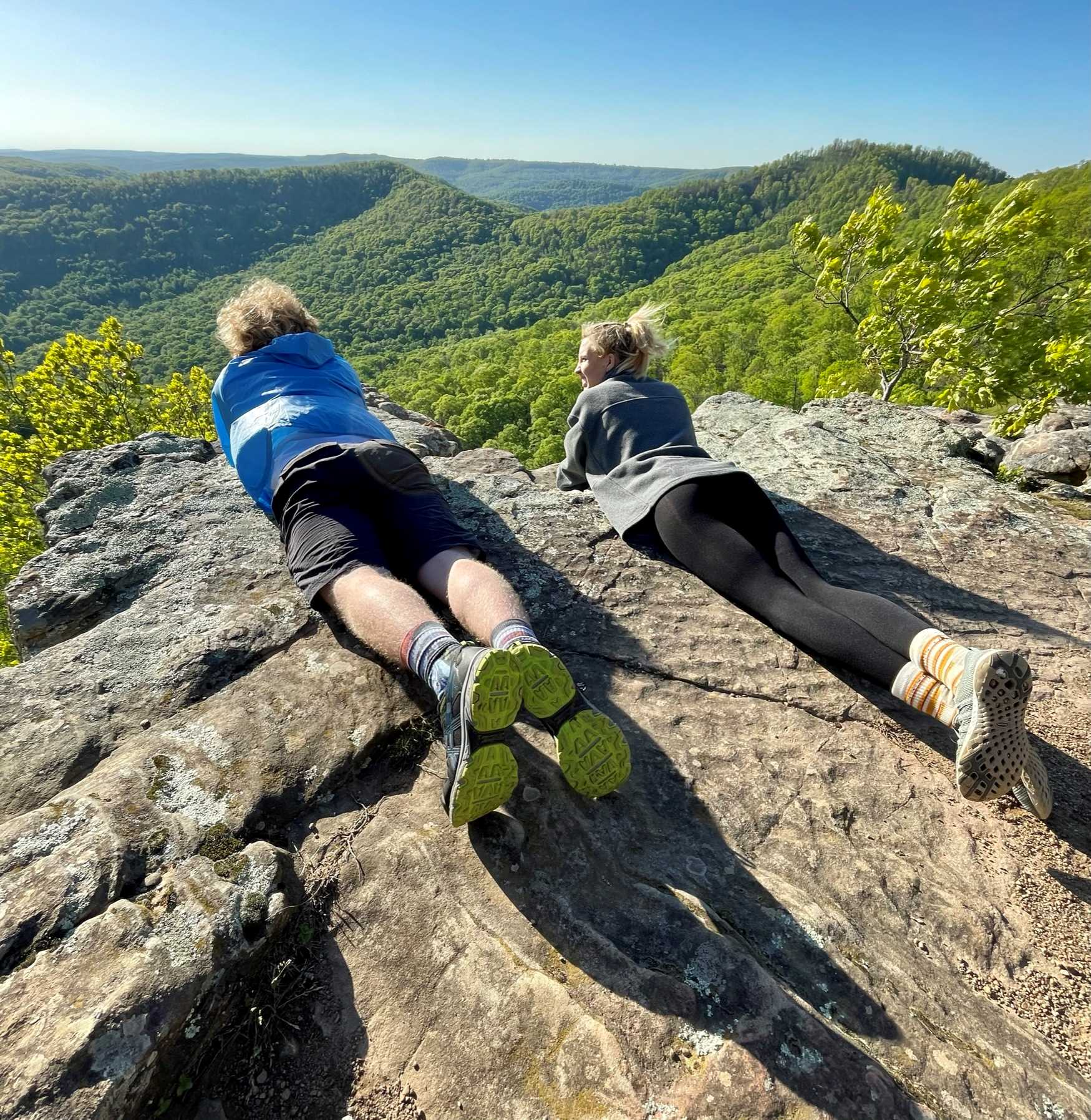 Students pause to take in the view from White Rock Mountain. Photo by Mike Hoover, Ed.D.
Undergraduate Minor: Outdoor Leadership
The outdoor leadership field is a dynamic force in terms of jobs, economic development, and highly sought after lifestyles. Students can prepare for a career as an outdoor professional by developing the skills they need through an Outdoor Leadership minor. Students in the minor can earn professional certifications, gain a variety of skills through field-based experiences, and hone their leadership competencies.
Our Program: Clear Requirements with Great Outcomes
Outdoor Leadership Minor Requirements — 15 hours of study
Courses Required
RESM 1023 — Foundations of Outdoor Leadership
RESM 1032 — Outdoor Living Skills (requires overnight trip)
RESM 3043 — Natural Resources & Outdoor Ethics (requires overnight trip)
RESM 4023 — Applied Outdoor Adventure Leadership (requires 5-6 day overnight trip)
Plus 4 credit hours in skill-based courses:
RESM 1051 - Rock climbing I
RESM 1061 - Rock climbing II
RESM 1071 - Introduction to mountain biking
RESM 1081 - Advanced mountain biking
RESM 1091 - Introduction to bike mechanics
RESM 1131 - Introduction to bikepacking
RESM 1121 - Trail stewardship and maintenance
RESM 1041 - Social issues in the outdoor industry
RESM 1101 - Wilderness first aid
RESM 2011 - Recreation and sport practicum (may be repeated for up to two credits)
And others
Certifications Students Can Receive
Jobs Students Will Be Prepared For
Adventure guide
Bike technician
Outdoor educator
Camp director
Outdoor retail specialist
Outdoor product and service development
Land management agencies (NPS, USFS, BLM, FWS, COE and state parks)
Park/trail design and development
Many other adventure-forward careers
Interested? Contact
Anya Bruhin
Director of Outdoor Recreation
University of Arkansas
HPER 308R
adergaz@uark.edu
479-575-2858
Mike Hoover, Ed.D.
Clinical Instructor, Outdoor Leadership
University of Arkansas
HPER 308R
mdhoover@uark.edu
479-575-6834
Outdoor Leadership Minor Monthly Newsletter
U of A Outdoor Leadership in the News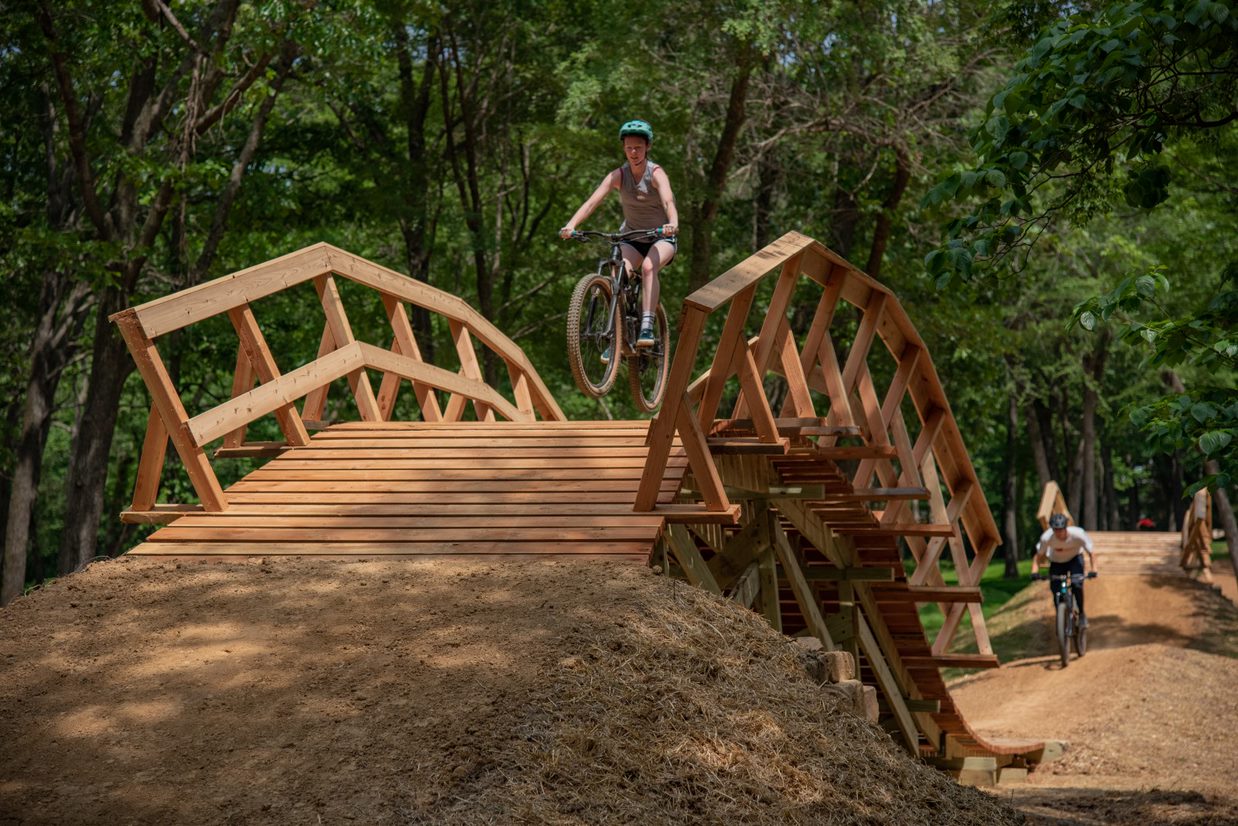 Students enjoy a break from classes while cycling the Tsa La Gi Bike Park. Photo by University Recreation